Shawn Terry is a fifth-generation Texan who started from humble beginnings as the son of a truck driver. With access to education and lots of hard work, Shawn built a successful business over the past two decades and became a respected business and community leader.
At age 15, Shawn began bagging groceries at a local Minyard while attending public school in Irving. For years, he worked 40 hour work weeks while attending classes full time. Shawn became the first member of his family to attend college, where he attended Southern Methodist University in our District 108. At SMU, Shawn had his first experience in giving back by serving as President of the Student Senate and helped create a Student Representative position on SMU's Board of Trustees.
After receiving his undergraduate degree, Shawn attended graduate school at Northwestern University in Chicago. But Texas never left Shawn and he had a strong desire to return home to Dallas to raise a family.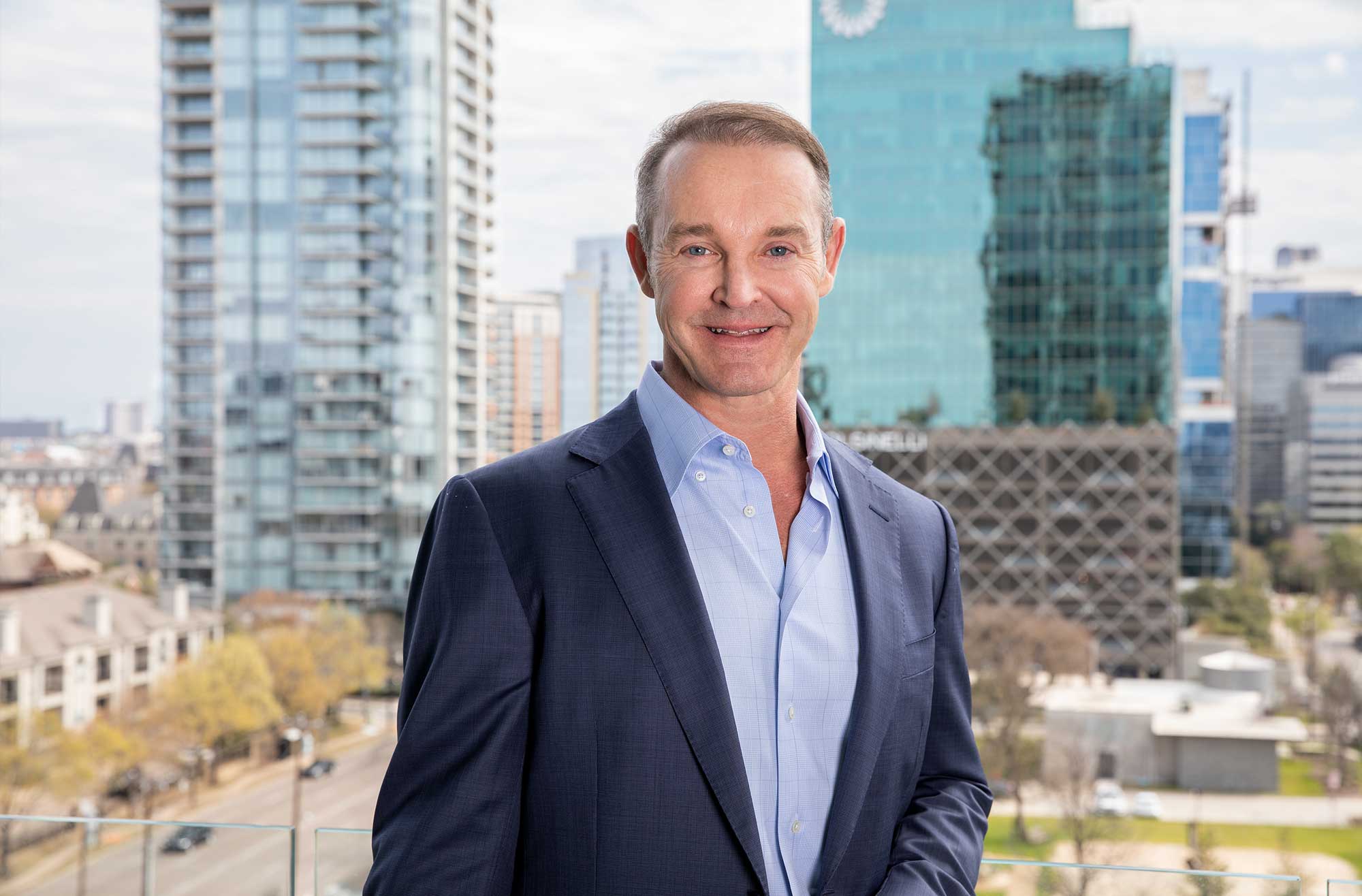 "Leadership in Austin has put our Texas brand at risk. Taxpayers in District 108 deserve a representative who works for them and not an extremist social agenda."
— Shawn Terry
Shawn is a father of two adult children, Austin (25) and Alexandra (23). His main goal in life has always been to do his best to give his kids the chance to pursue their dreams – and they are! After graduating from the University of Chicago, Austin moved to Washington, D.C. where he works in the health care sector, hoping to one day advance to the State Department. Alex moved to Los Angeles after graduation from the University of California – Santa Barbara and currently works for a Public Relations firm. Shawn supported his daughter's interest in studying abroad in Thailand where she worked with victims of sex trafficking and developed a passion for women's health care.
Shawn has always been an advocate of creating the opportunities that result from a growing economy.
He previously served on the Dallas Housing Financing Board where he reviewed proposals for new public housing opportunities in the city. Under Mayor Ron Kirk, the board was tasked with providing better transparency about the use of federal dollars to ensure good deals were being made in Dallas.
Shawn started his company almost twenty years ago and has helped it grow and prosper through 9-11 and numerous economic cycles, including the Great Recession. He helps companies, particularly in the education and technology industries, grow and create great-paying jobs. Shawn has always believed in paying every employee more than a living wage and guaranteeing good benefits. That is why Shawn's company pays 100% of every employee health care premium as well as providing maternity leave and retirement matches.
Shawn has worked hard his whole life.
He wants to serve in the Texas House to improve our business climate by attracting new companies and talent to our state while improving education and healthcare. Shawn believes that all of us – Democrats, Republicans, and Independents – must work together to build a better Texas where opportunity isn't bound by our circumstances.
Take a stand for Texas and donate now!
If you've saved your credit card information with ActBlue Express your contribution will go through immediately.
RECEIVE CAMPAIGN UPDATES
Stay tuned for what's happening on the ground by plugging in with important campaign email updates, news and events.
VOLUNTEER WITH US
Help us organize and rally voters across District 108, and receive important campaign email updates, news and events.